Newmac Resources Inc. (TSX-V: NER) is pleased to announce that it has received assay results from a number of samples collected at the Bluff property, located 175 kilometers west of the community of Williams Lake, BC. Thirty-one (31) select grab samples were collected and assayed from the area of the new mineralized showings, which cluster within an area of approximately 900 by 600 metres. Copper values range from 83 parts per million to 5.46% with 18 samples exceeding 2000 parts per million. Gold values range form 5 parts per billion to 8.75 grams per tonne (8750 parts per billion) with 6 exceeding 100 parts per billion. Two samples returned high molybdenum values of 1271 and 2971 parts per million respectively (0.13% Mo and 0.30% Mo). Silver values range form 0.2 parts per million to 39.4 grams per tonne (39.4 parts per million) with 2 exceeding 10 parts per million. Mineralization at the Bluff occurrence consists of strong malachite and azurite stained subvolcanic rocks accompanied with pervasive tourmaline alteration. These rocks are not believed to have previously known or sampled and are only accessible by crossing private hay fields owned by the vendors.
Photo images of these showings are posted on the company's website.
It is anticipated that 32 kilometres of induced polarization geophysical survey will commence by the end of November. It is hopped that this survey will outline the initial targets for a subsequent drill program
Eco Tech laboratories of Kamloops BC conducted the analysis. A suitable sample weight of material for base metal determination was digested with aqua regia and was analyzed by an atomic absorption instrument, to .01 % detection limit. Gold determinations were preformed by fusing a 30-gram sample to a bead which was digested in aqua regia and analyzed on an atomic absorption instrument. Over-range values for rocks are re-analyzed using gold assay methods.
J.W. (Bill) Morton P.Geo is the qualified person as defined by National Policy 43-101 who has reviewed the contents of this news release.
Respectfully submitted
ON BEHALF OF THE BOARD
"David Schmidt"
David Schmidt
Director
This news release contains forward-looking statements within the meaning of the "safe harbour" provisions of the Private Securities Litigation Reform Act of 1995. These forward-looking statements are subject to risks and uncertainties and other factors that may cause Newmac Resources Inc.'s results to differ materially from expectations. These include risks relating to market fluctuations, property performance and other risks. These forward-looking statements speak only as of the date hereof.
THE TSX VENTURE EXCHANGE DOES NOT TAKE RESPONSIBILITY FOR THE ADEQUACY OR ACCURACY OF THIS RELEASE.
For Further Information Contact David Hjerpe, President at: (604) 461-7211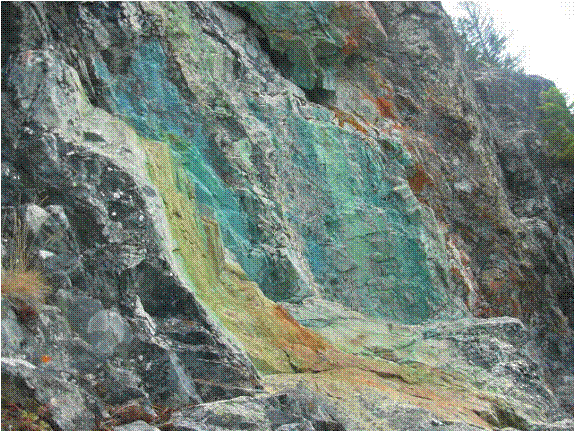 Picture 1: Example of a showing on the Bluff property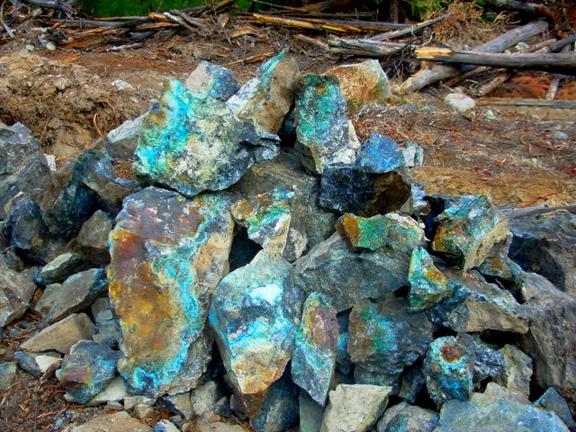 Picture 2: Example of tourmaline breccia with copper oxide from the Bluff property